Tis (almost) the season for class parties. And while I do love a good party, this time of year gets CRAZY. So busy. And the need to bring a plate for a class party becomes just another thing on an endless pre-Christmas to do list. So with this in mind I have pulled together quick and easy Christmas class party food ideas that are totally fun and festive. And you don't even need to be a Pinterest Mum to make them! They are also low in sugar and nut free so just perfect for class parties.
Christmas Cookies
In my humble opinion it is not Christmas without Christmas Cookies so I have to include a few options as they are the perfect Christmas party food. I love that these Festive Spiced Cookies are low in sugar and can be made and frozen ahead for class parties or neighbour gifts.
If reindeers are more your thing you will love these Low Sugar Reindeer Cookies by My Kids Lick the Bowl for class parties. They are sweetened only with fruit and are just so festive the kids will love them!
Or if you'd prefer a chocolate version these Low Sugar Chocolate Reindeer Cookies are delish! And freezer friendly too. So perfect to make ahead now for Christmas class parties later.
I just adore these Healthier Gingerbread Star Cookies by My Fussy Eater. Perfect for class parties and you can make the dough ahead of time and for later.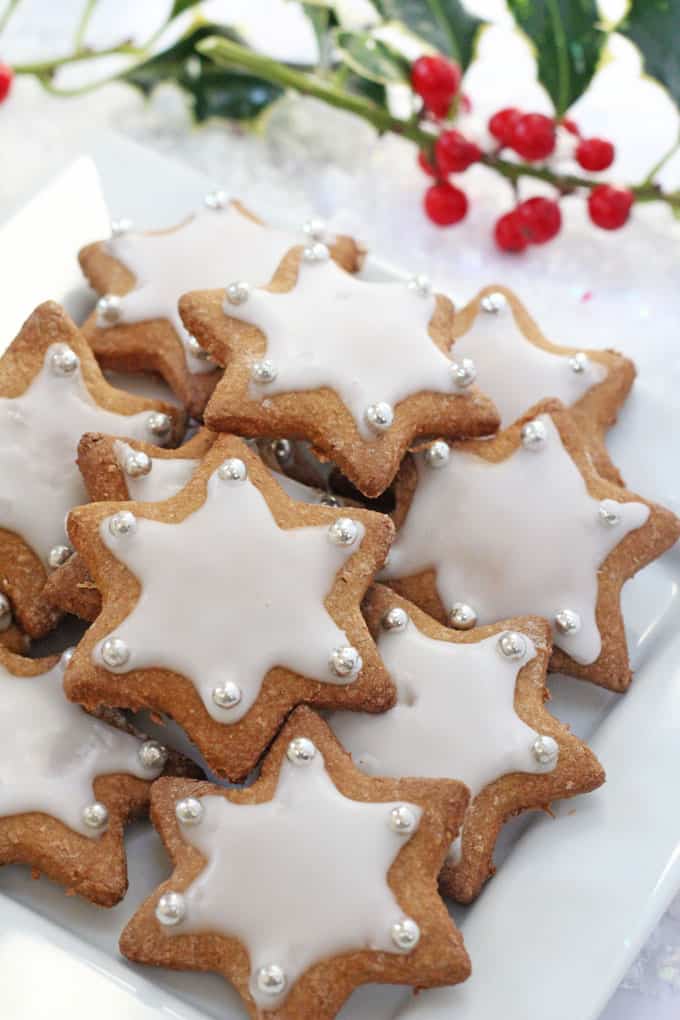 Christmas Trees
Turn wraps into a work of art and arrange pinwheel wraps into a Christmas tree complete with a cheese star and tomato and cucumber baubles. With these savoury wraps, Christmas class party food has never looked so festive, and you might just get the kiddies eating something green!
How gorgeous are these Watermelon Christmas Trees from Healthy Little Foodies? These would make the perfect festive fruit platter for Christmas class parties.
This Cheesy Pesto Christmas Tree from Kidgredients is made with nut free pesto and only 5 ingredients. I love a good savoury option for class party food.
Christmas Stars
These quick and simple Cheese Puff Pastry Stars by My Fussy Eater are great for class parties.
And what kid doesn't love pizza? These Christmas Star Pizzas from Kidgredients will be the hit of the class party. I just love the addition of spinach to these.
Along the star theme, these Easy Homemade Cheese Crackers would be delicious along with veggie sticks and hummus for a savoury plate idea for Christmas class parties.
Sweet Treats
These fun Reindeer Poop Chocolate Crunch Bliss Balls from Kidgredients are a great gluten and dairy free option to take for Christmas class parties.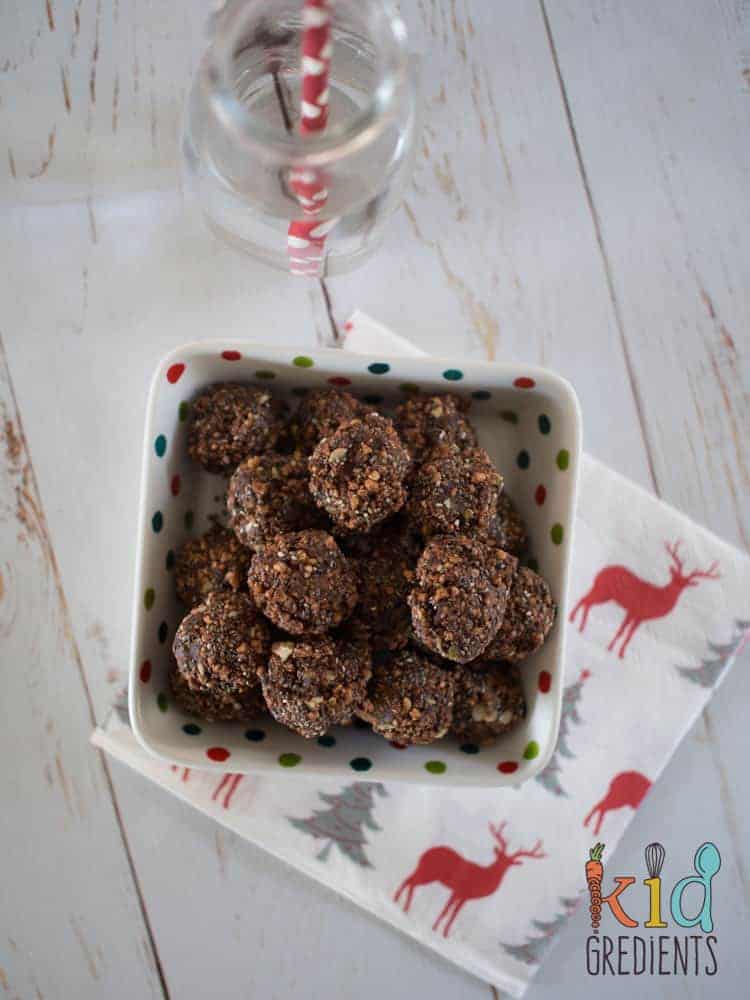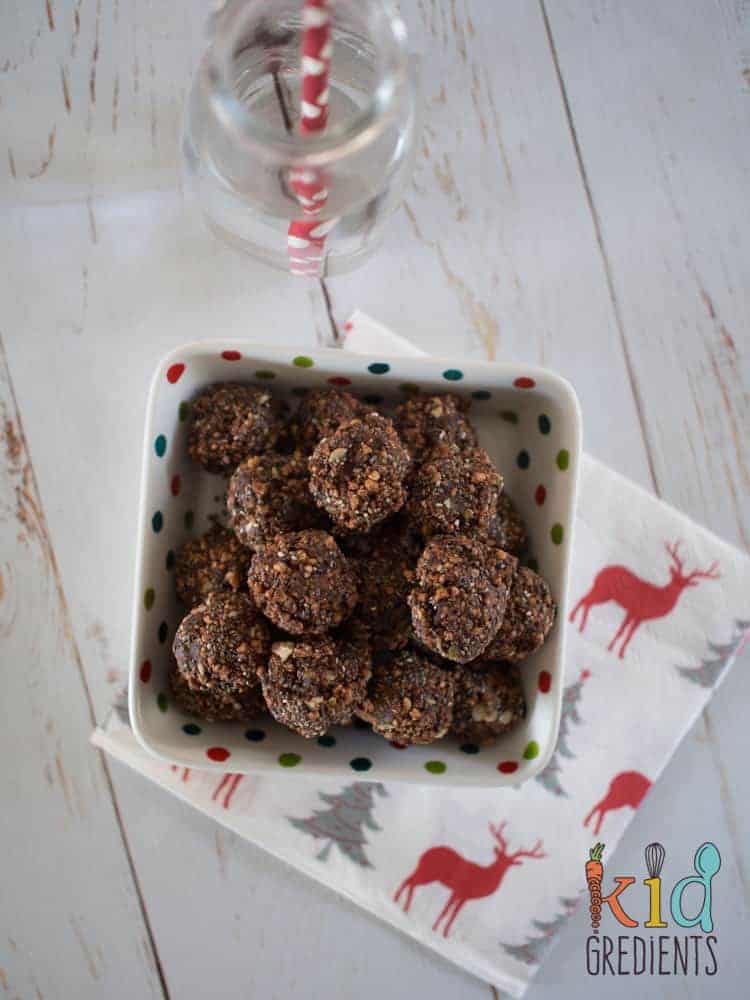 And these delicious Chocolate Dipped Satsumas (mandarins) would be perfect for class parties. If you are finding mandarins hard to come by why not make with strawberries for a timeless combination.
I love how gorgeous these gluten free Coconut Snowballs from My Kids Lick the Bowl look and they're a great allergy friendly class party food  option.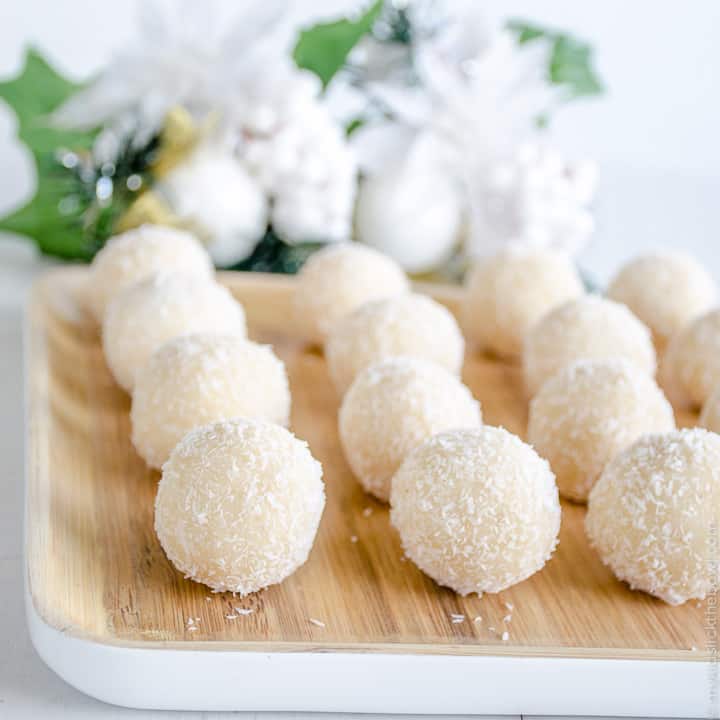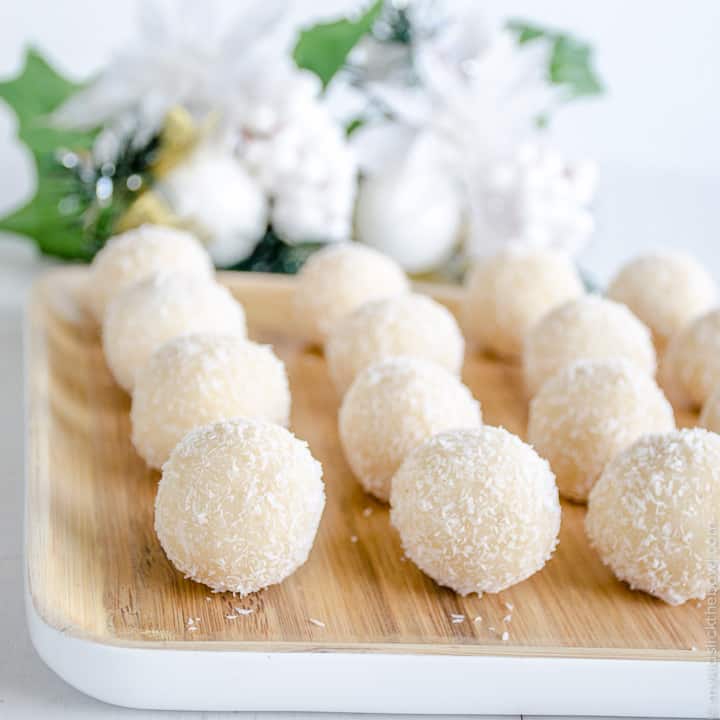 These Snowman Snack Cups from Eats Amazing are so cute and you could just use popcorn if you wanted a savoury option or add in little surprises like marshmallows and white chocolate (I'll have the chocolate ones please!)
Other Goodies
These adorable Rudolph and Snowman Christmas Sandwiches from My Fussy Eater are so cute (almost to cute to eat?!) and are the perfect class party food. You could fill with ham and cheese or add in some avocado, lettuce or carrots and bump up the nutrients.
These cute Quick and Easy Reindeer Pizza Quesadillas from Eats Amazing are so fun and the perfect party food for Christmas celebrations. You could use pizza sauce instead of pesto if desired. Make sure to pick up a nut free pesto if your school has nut restrictions.
So there you have it, so many Christmas class party food ideas to make preparing a plate a breeze. From Rudolph to Christmas Trees these ideas are healthy and simple and will be adored by the kids!
Happy Christmas-ing!
Bernadette x